This list was compiled by Better Housekeeping… just FYI
https://www.goodhousekeeping.com/life/entertainment/g28067867/best-horror-movies-on-netflix/
We don't have to tell you to, "Be afraid, be very afraid!" of the Netflix horror movies streaming right now. Just looking at the promos for them left us shaking and needing to call our moms. You can prepare for blood, guts, gore, and lots and lots of screaming in these movies. From stories about terrorizing young children (hello Jacob Tremblay!) to films loosely based on real events, you might not want to watch any of these alone. So, after gathering friends and plenty of snacks, hold tightly onto your popcorn because you might jump once or twice (or let's be real, thrice). You are all in for one wild, adrenaline-pumping ride.
There are several familiar faces in these movies, including Kate Beckinsale, Kate Bosworth, James Franco, and Matt Bomer, to name a few. And trust that there are even more ghosts, demons, and dark spirits who want to kill them. From crazed and murderous clowns to creepy dolls, there's a terrifying surprise in store within all of these Netflix horror movies. If you're worried about disturbing your neighbors because of your horrified screams, you might want to consider watching a more toned-down, fun Halloween-themed movie.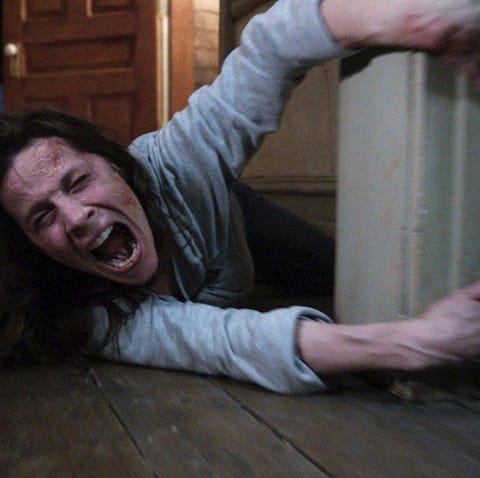 You'll never look at a doll the same after seeing Annabelle in this horror flick. Even more chilling, the movie is based on real-life events that supposedly happened to the Perron family in the 1970s.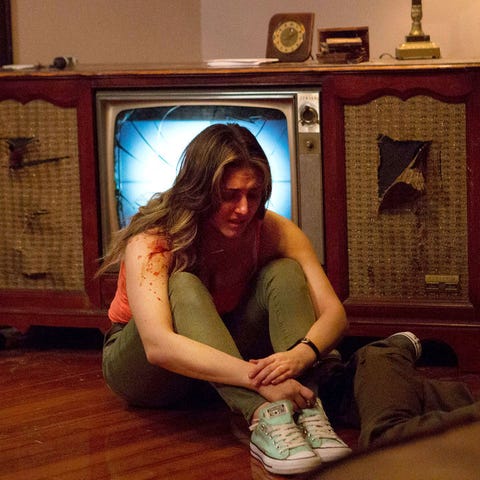 Renting a haunted house for you and your friends seems like a fun Halloween activity, right? Well, this movie might make you rethink that one …
3
Don't Knock Twice (2016)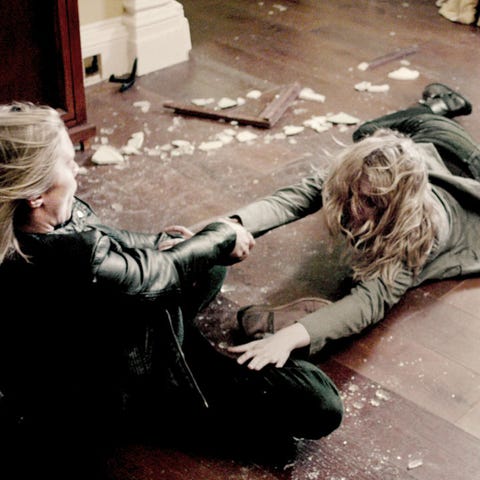 After a teen girl catches the attention of an evil witch, the only person she can rely on is the least reliable person she knows: her mother.
4
The Texas Chainsaw Massacre: The Beginning (2006)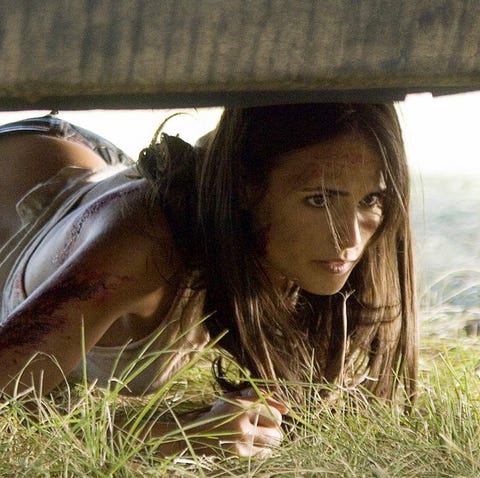 Before two brothers go to Vietnam, they realize the scariest forces could be right at home. This slasher film is pretty bloody, and you'll also see a familiar face. White Collar's Matt Bomer is one of its stars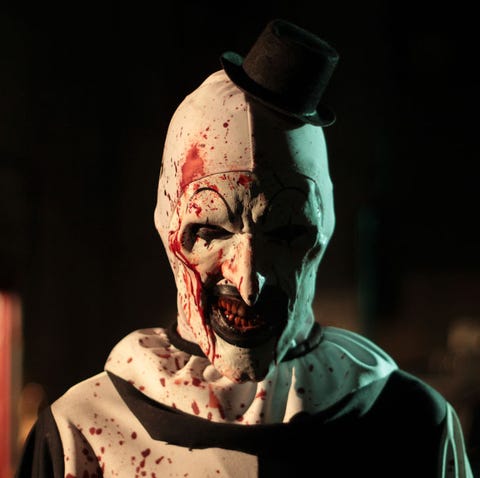 The name (and this monster's photo) really says it all, doesn't it? On Halloween, everyone must look out for evil, homicidal Art the Clown during his reign of terror.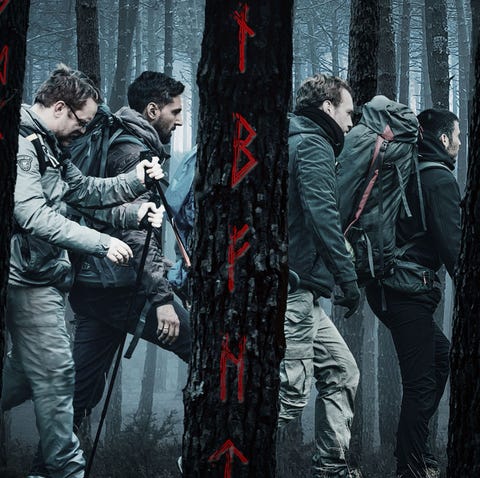 This British horror movie follows four friends venturing through the Swedish wilderness. No one is safe from the supernatural forces outside of their pitched tents.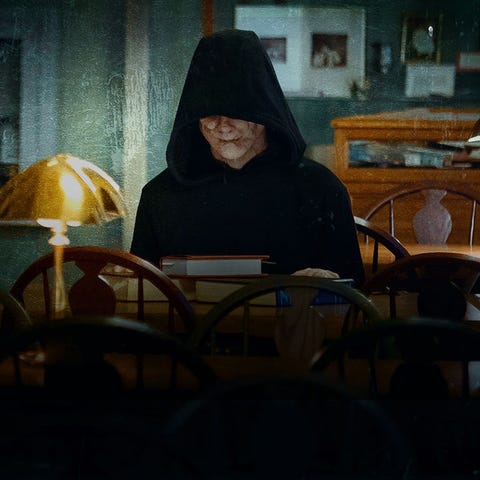 Is the Bye Bye Man real, or in their heads? Find out what happens when three college students are haunted by a supernatural killer in this dark film.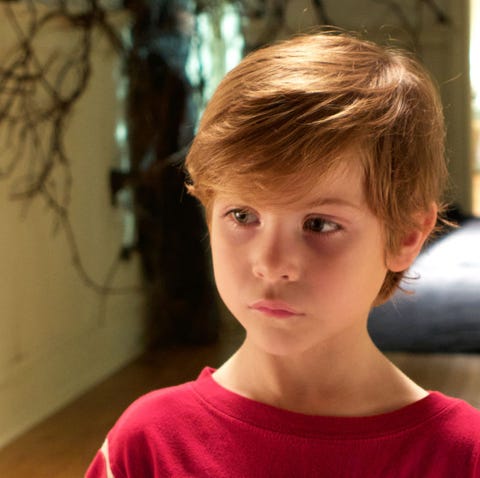 When a couple adopts a little boy named Cody, played by Wonder's Jacob Tremblay, they have unexpected roadblocks ahead. As it turns out, Cody's dreams come to life. But unfortunately, so do his nightmares.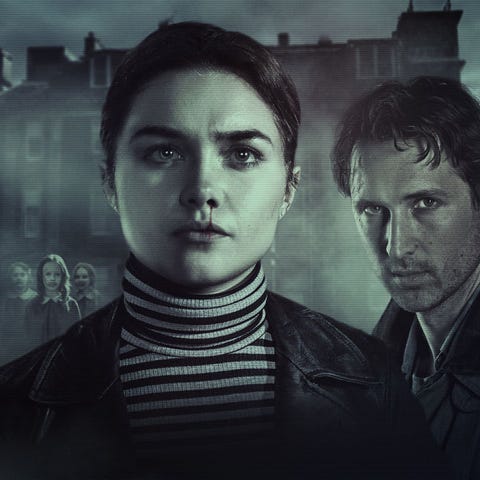 A brother and sister duo may talk the talk about having experience negotiating with paranormal activity, but it's all a game. When their plot for some extra cash turns truly horrifying, they find themselves fighting for their lives.
10 The Vault (2017)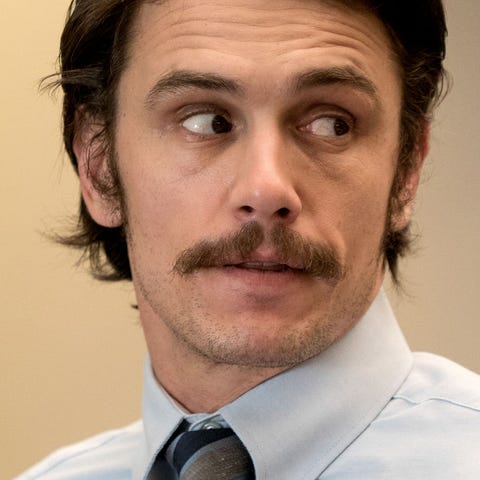 During a bank heist, it becomes clear that much more than cash is beyond the walls of a vault protected by James Franco. The robbers are also stars in their own right, as Orange is the New Black actor Taryn Manning and Francesca Eastwood round out the cast.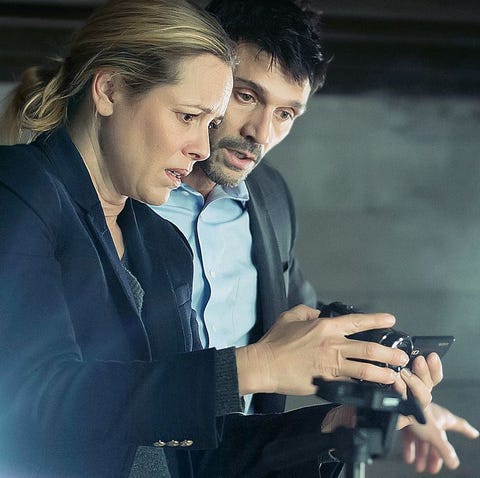 There's nothing funny about these ghost busters. When a group visits an abandoned house and a bloodbath takes place, a detective and psychologist must investigate what went down.
12
American Poltergeist (2015)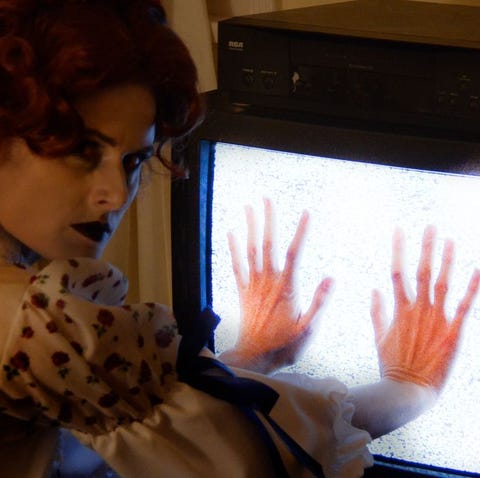 You'd think by now people would learn not to move into creepy houses. In this horror movie, a group of college friends encounter spooky hallucinations that are actually very real.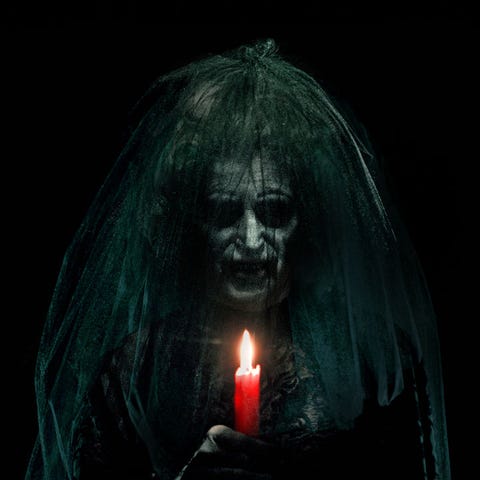 But alas, sometimes it's not your location that's haunted. In Insidious, a family (helmed by Patrick Wilson and Rose Byrne) realizes their eldest son is the one they should fear.
14
The Charnel House (2016)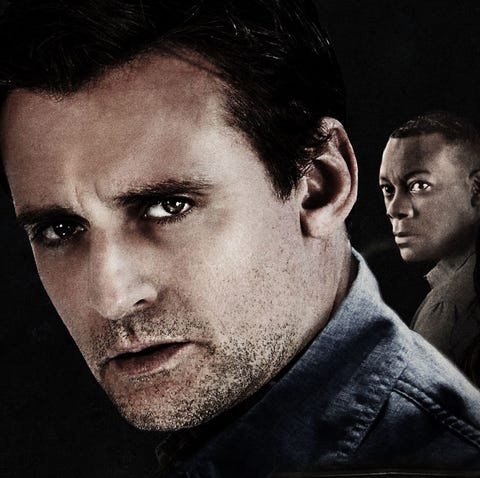 An architect managed to turn a former slaughterhouse into a luxury building, but he still has work to do. Though it's a gorgeous new space, it's haunted by relentless supernatural forces.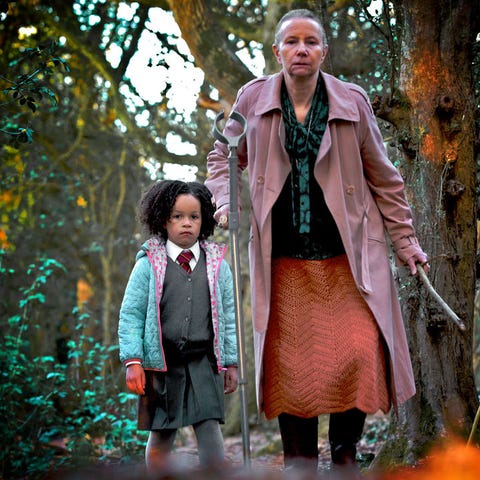 When their young daughter is affected by mysterious demons, her parents struggle to keep her safe. That, combined with a new baby in their home, is bound to be terrifying.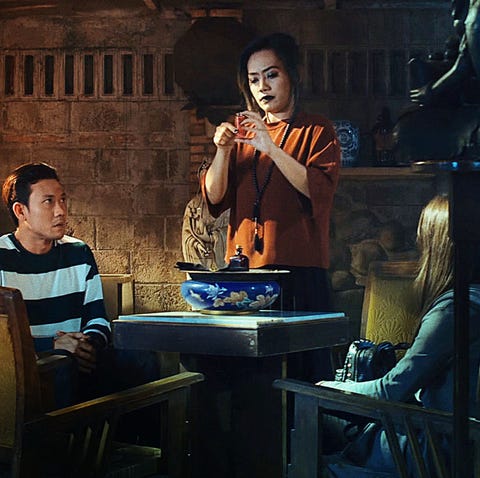 Haley Joel Osment wasn't the only kid who saw dead people. Alia's little sister does, so she goes on a mission to learn more about ghosts haunting their home. It's an Indonesian thriller, so you might want to turn on your subtitles for this one.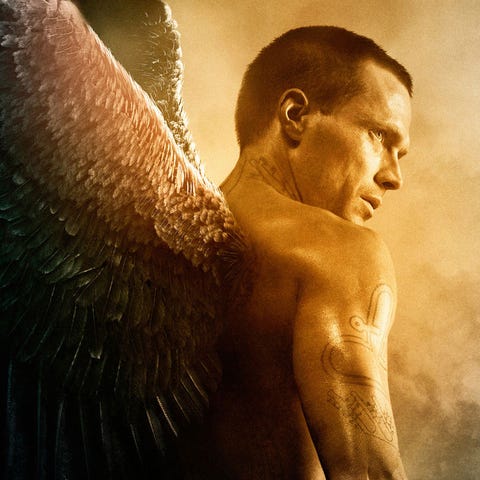 Your new favorite post-apocalyptic thriller has arrived. Only a few people have survived and while living at an abandoned truck stop, they trust that a pregnant woman will give birth to their savior.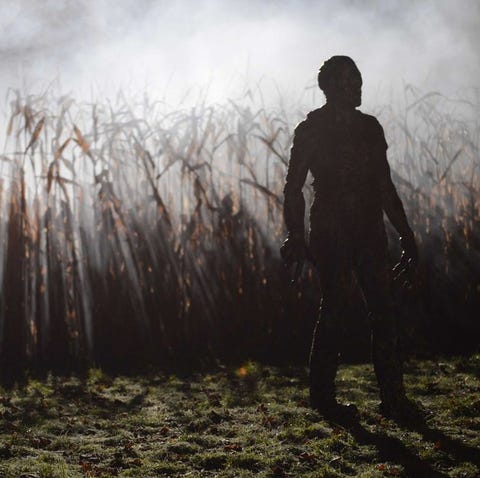 A father and son are both affected by dark, evil forces that have come to them since moving to a small town. Prepare to jump in this suspenseful flick.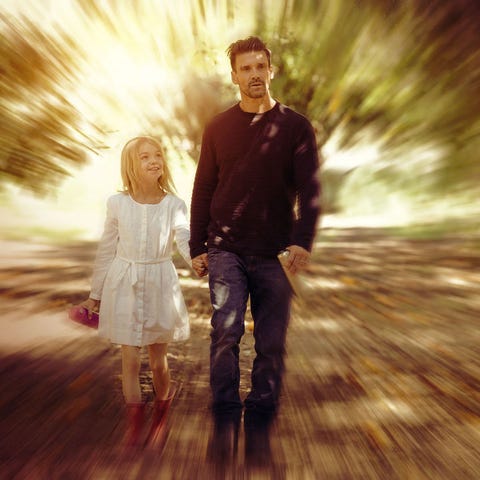 These demons just can't seem to leave little kids alone. As unseen forces haunt her, a young girl named Stephanie is left all alone after a global crisis. While hoping for her parents' return, she can't help but look back on the good ol' days.
20
The Disappointments Room (2017)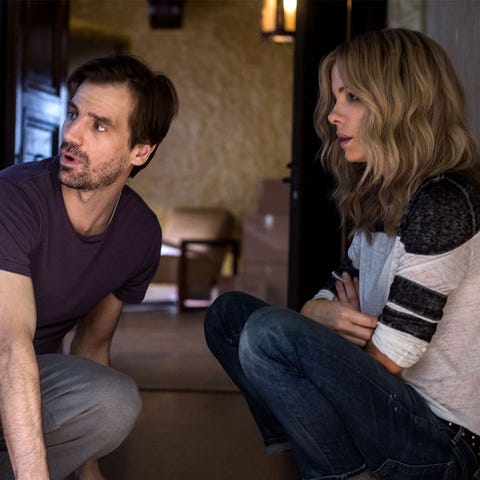 Architects continue bringing danger to their loved ones in this horror movie about a woman (played by Kate Beckinsale), who realizes a room in her new fixer-upper is full of ghosts. We don't expect for Chip and Joanna Gaines to help her with this one …