https://www.mysanantonio.com/entertainment/columnists/article/Tales-texas-ghosts-menger-hotel-san-antonio-16262320.php
Texas is as haunted as it is historic, so every week, we explore a different Texas ghost story. At this stage, I'm still uncertain where I stand with ghosts, but the more I learn, the more I'm inclined to believe. This week, we profile the spirits of the historic Menger Hotel, who each seem to linger for different reasons.

The Menger Hotel, constructed in 1857 and situated on the original battle grounds of the Alamo, is said to be inhabited by over 30 different ghosts. Walking through the Menger's airy and antique lobby, I notably did not experience any chills or tell-tale tingles down my spine. If we choose to assess the spirit world in terms of energy, the overall feeling at the Menger is not cold fear, but intrigue.
However, it is my experience, especially while eyeing the hotel's striking second-story Victorian banisters, imbued with their own creepy Confederate connotations, that at times, Texas history can be harder to reckon with than paranormal ghosts.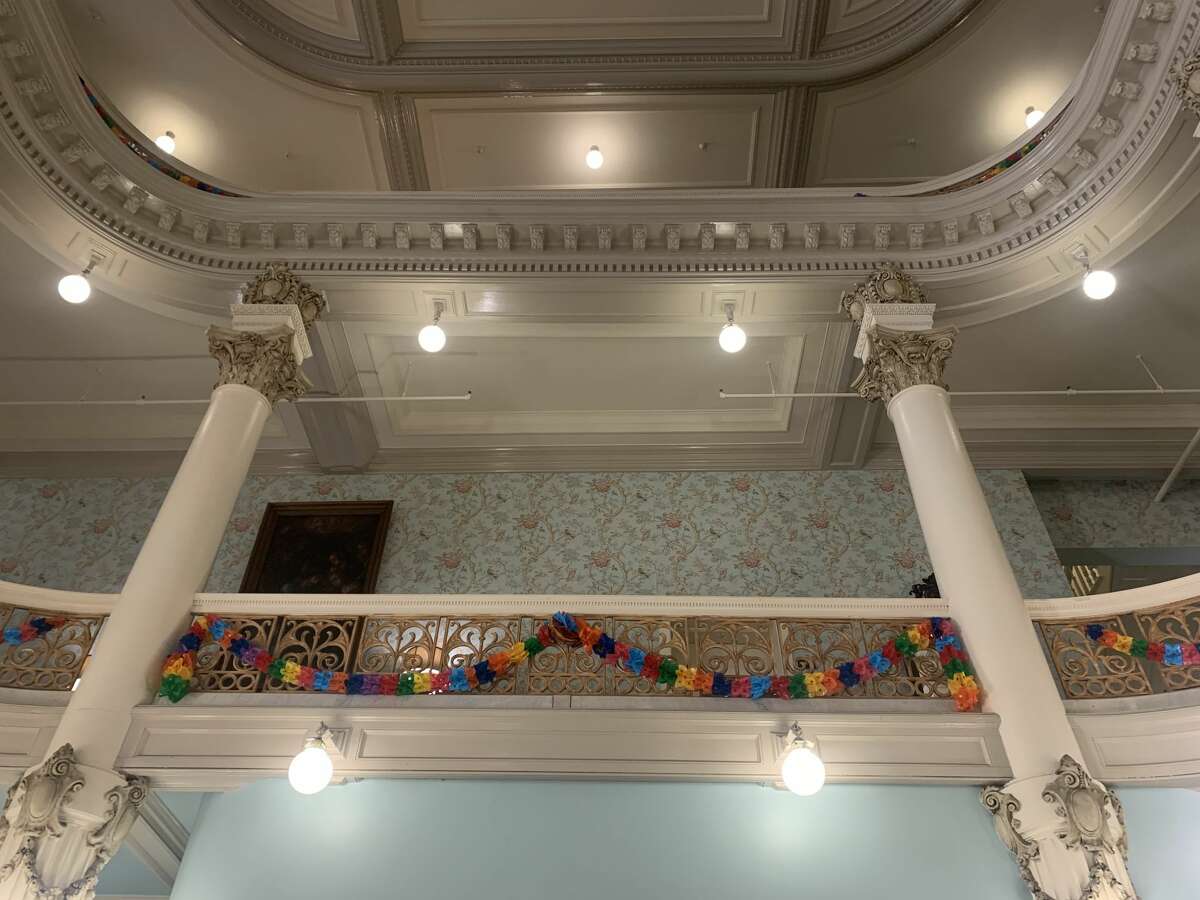 The Menger Ghosts
https://imasdk.googleapis.com/js/core/bridge3.468.0_en.html#goog_1164218127
Read More
"Watching ghost hunting shows, you always think there are these really bad ghosts who like scratching people, and the Menger is not like that," says Lauren Swartz, who has been leading Sisters Grimm Ghost Tour out of the hotel for the past 10 years. After growing up in a haunted house in San Antonio, Swartz is a lifelong believer. Doing dinner tours through the Menger has only reaffirmed her conviction that we do not walk alone.
With so many varied reports, it is hard to dispute the space is haunted. Well-known faces that are long gone are professed to still lurk the halls. Teddy Roosevelt once used the hotel's warm, wood-paneled bar as a military HQ for a brief stint during the Spanish-American war. Now, the hotel houses some of his most beloved garments, and according to some, Roosevelt himself is said to still pass through for a drink. Earlier this year, bartender Justin Hernandez, who had previously experienced strange activity like glasses shaking and doors slamming, was caught on camera with an ambiguous specter appearing in the mirror behind the bar. It is uncertain if the image is a light trick, Teddy , or something else.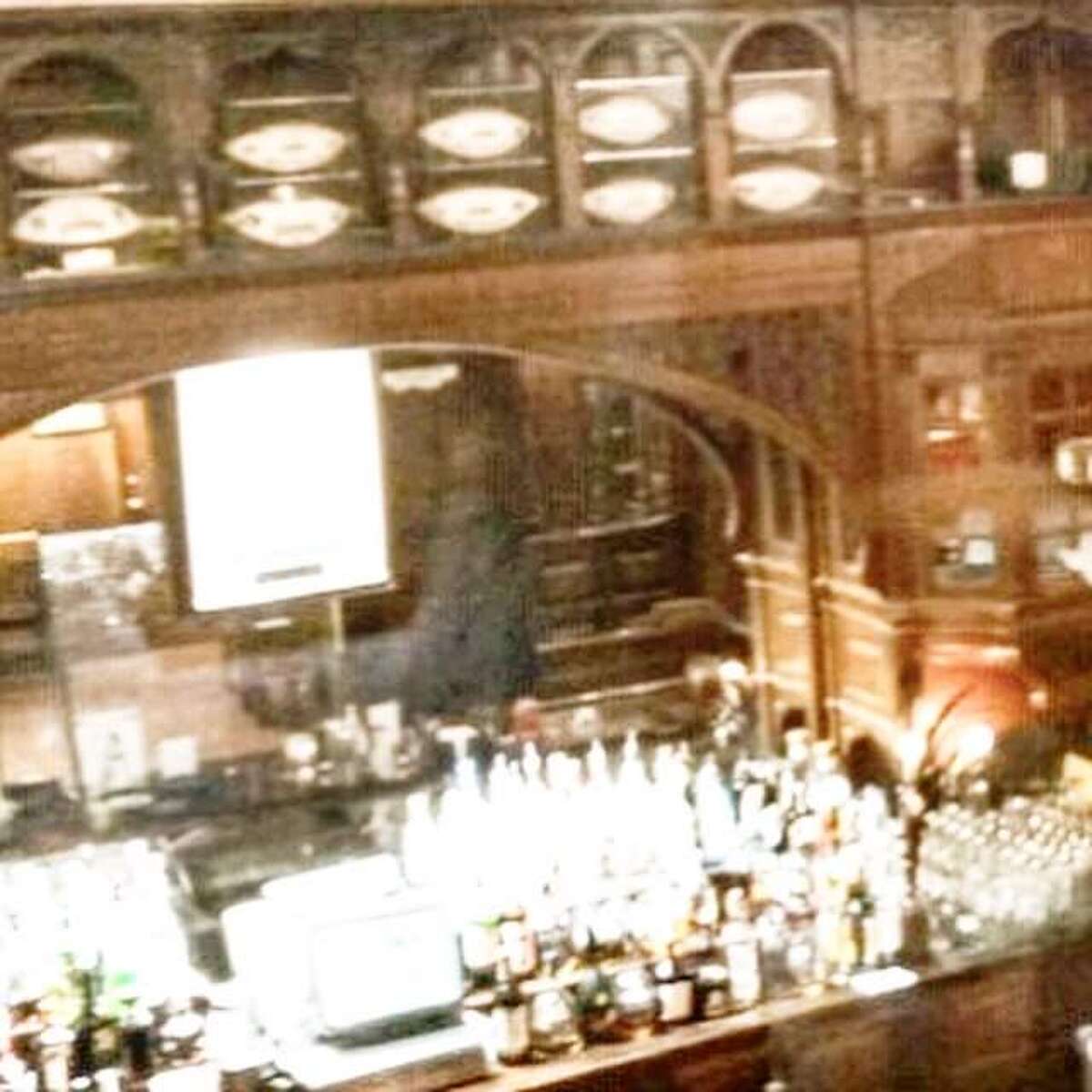 Captain Richard King, a Confederate tycoon who founded the legendary King Ranch outside of the city, met his end in one of the hotel's suites. That room is now said to be one of the most haunted on the grounds. Guests both avoid and intentionally book this room.
While these two are probably the most famous specters attached to the Menger's name, Swartz made me aware of another oft-sighted spirit that moves through the hotel's wallpapered halls in death just as she did in life.
According to Swartz, Sallie White was a chambermaid at the Menger Hotel who met a tragic end on March 30, 1876. She died at the hotel after suffering multiple gunshot wounds at the hands of her abusive common-law husband.
Sallie lived in Blum Alley, now a passage between the Menger and River Center Mall. One night, the couple became engaged in a particularly awful quarrel, and her husband grew violent. He threatened her life, and Sallie ran to the police. It is said she slept over at the station, but being a Black woman, her fear was likely not taken seriously. When she returned home, her husband, Henry Wheeler, was enraged, and shot her in the stomach. Sallie fled toward the Menger, but not before being shot in the back twice. Ultimately, she made it to the hotel, where she was under the care of a widowed Mary Menger for two days before she passed away. There are records that show Mary paid for her funeral costs.
Today, Sallie's presence is one of the most often reported by guests. If you ask the front desk, they'll tell you that they occasionally receive calls about a strange maid wearing an old fashioned uniform who suddenly disappears and doesn't answer when spoken to.
A guest in search of fresh towels might spot her, and suddenly the maid they saw walking down the hallway will vanish like she was never there.
RELATED: Spooky local inn opens doors to San Antonio Paranormal Fest this fall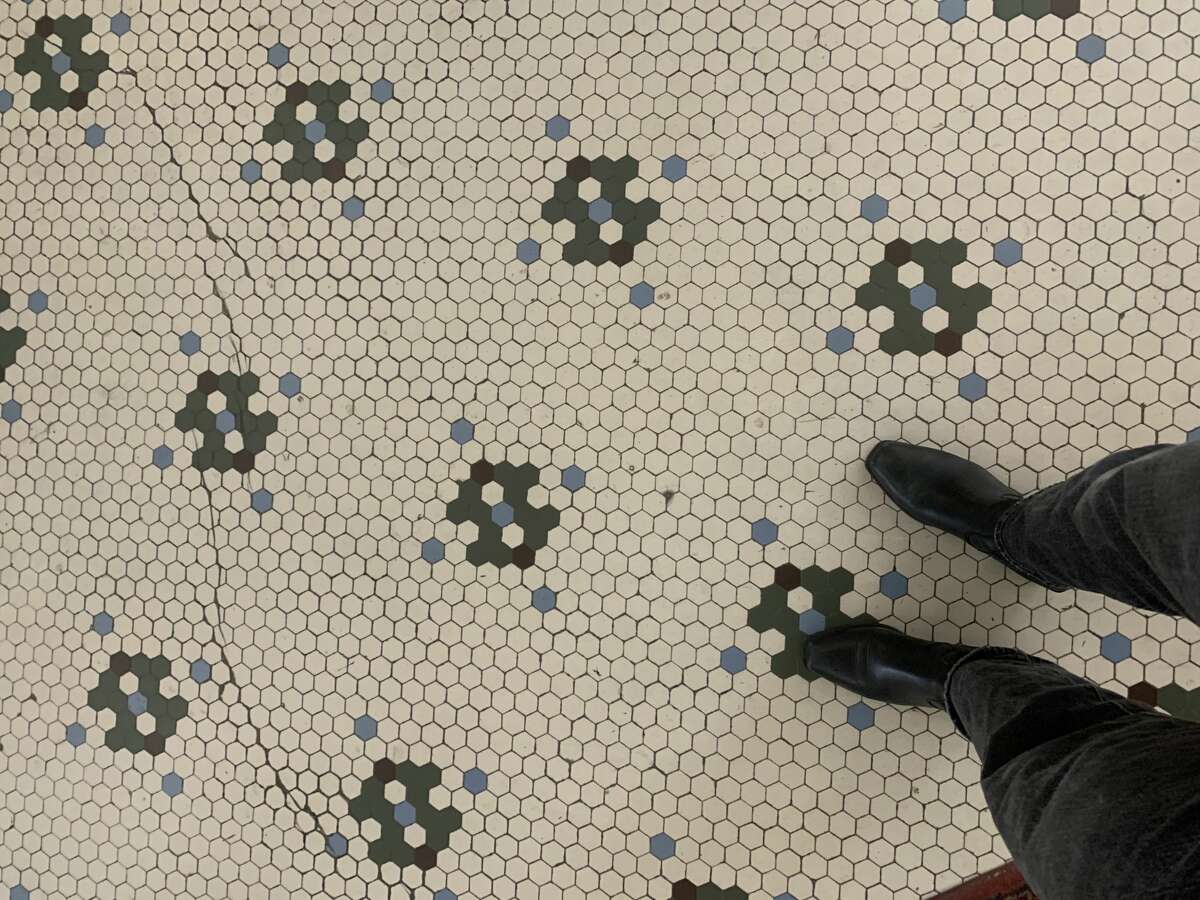 The Texan musician Kinky Friedman once wrote about his stay at the Menger while on the road with Bob Dylan in a column for Texas Monthly. In it, he detailed a 3 a.m. encounter with Sallie White.
"A beautiful young woman with a bandanna around her head was floating at the foot of my bed. She did not look like Willie Nelson, and I knew it wasn't a dream. I sat bolt upright and shook my head vigorously in a vain effort to will the vision away. She began swaying slightly and motioning at me with her hands and her dark, flashing eyes. It was definitely time to leap sideways. After I hopped out of bed, I followed her across the room, where, after a two-and-a-half-minute eternity, she floated into the wall and disappeared," writes Friedman. https://61ca665afa4e7a2386f79d4ea948c743.safeframe.googlesyndication.com/safeframe/1-0-38/html/container.html
The next morning, the musician reportedly spoke to the front desk about his experience. "That's our Sallie!," they explained.
Over the phone, Swartz shares a personal experience. Once, a professed psychic approached her to warn that there is a spirit at the Menger who doesn't appreciate her telling her story. Swartz had never seen the psychic before. That night, the psychic predicted that the unhappy spirit will send her a message. For a while before, a Sisters Grimm sign had been missing from the inside of the hotel. Swartz had asked the front desk to playback security footage to see if it was stolen. In the video, one moment the sign was there, the next it was gone, as if dissolving entirely. Later, after her encounter with the psychic, Swartz discovered the same sign face down in the hallway. She tells me she has a feeling the spirit trying to reach her is Sallie White. https://61ca665afa4e7a2386f79d4ea948c743.safeframe.googlesyndication.com/safeframe/1-0-38/html/container.html
It is unclear why these encounters happen, why some places seem to be bigger portals to the paranormal than others, and why each of these spirits tend to stick around. The conditions of Sallie White's life were a lot different than Captain Richard King, and were made to be that way by people like him. It's a troubling history that we can trace to today. Though they lived very distant lives, both the spirits of White and King are said to remain at the hotel. Swartz calls them "residual entities."
I do not know if I believe in ghosts, and I'm scared that this public admission will prompt a harrowing encounter that will force me to make up my mind. After exploring the Menger, I tend to feel that where there's smoke, there's fire. I am certain that something is going on.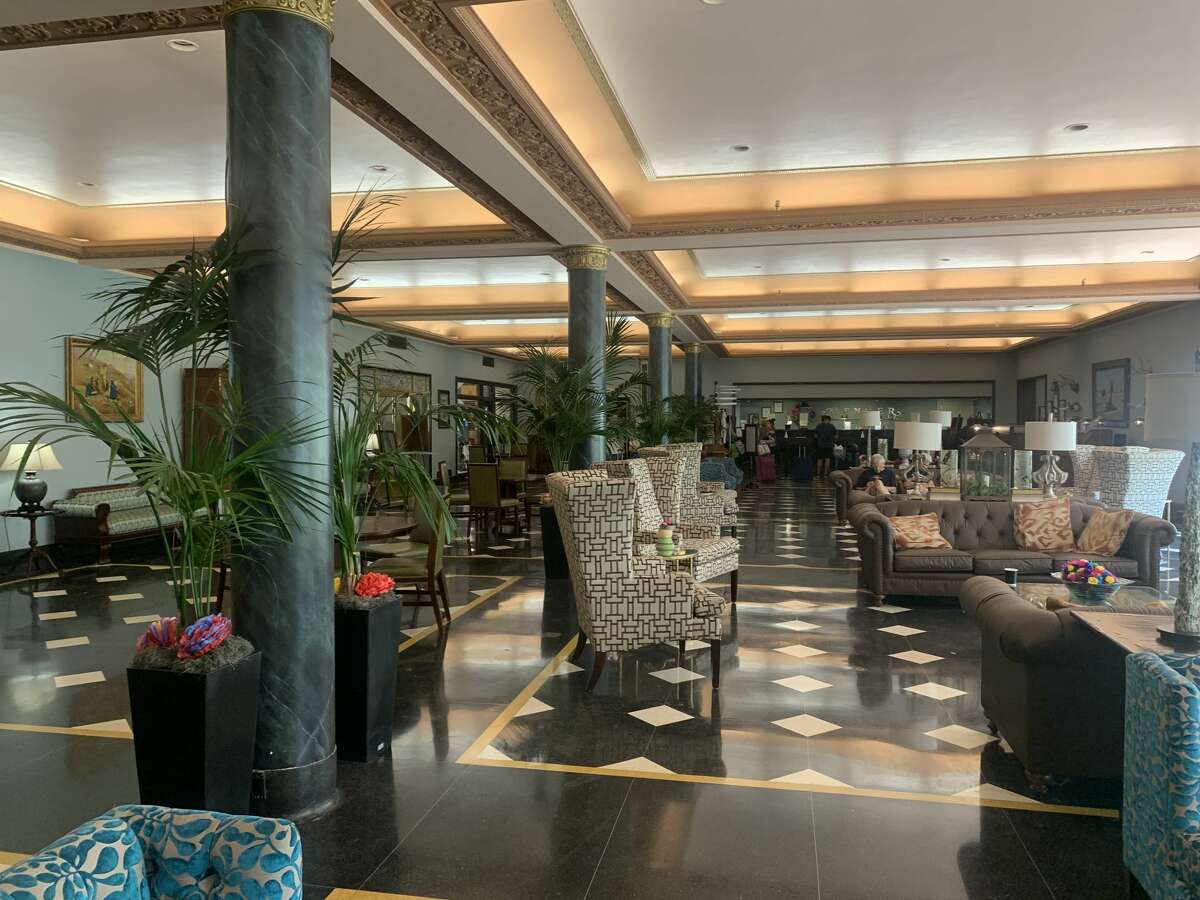 RELATED: One of the oldest mansions in Texas beckons architecture and ghost story lovers alikeTOP PICKS IN SHOPPING